THE SHRINE OF SCHMERZ – WER IST DENN JETZT DER PUPPENSPIELER (UA)
EIN ANALOG-PROJEKT VON DANIEL SCHÜSSLER
IM RAHMEN DER DÜSSELDORFER NACHT DER MUSEEN 2007
Faktencheck
Performance: 21. April 2007 im damenundherren e.V. Düsseldorf im Rahmen der "Düsseldorfer Nacht der Museen 2007", Idee und Performance: Dan Dinner und d3z, Sounddesign: d3z, Auf Video: Christina Knebel, Maria Steurich, Clara Topic-Matutin, Rabea Wyrwich, Konzeptionelle und praktische Unterstützung und Umsetzung: Holger Hahn, Sandra Röseler, Katja Vaders, Rabea Wyrwich
Die Performance ist ein Projekt aus der Performance-Reihe DAN DINNER & The WorldWarSoundSystem. DAN DINNER ist das Alter Ego des Regisseurs und Performers Daniel Schüßler in der performativen Zusammenarbeit mit dem Kölner Klangtüftler d3z.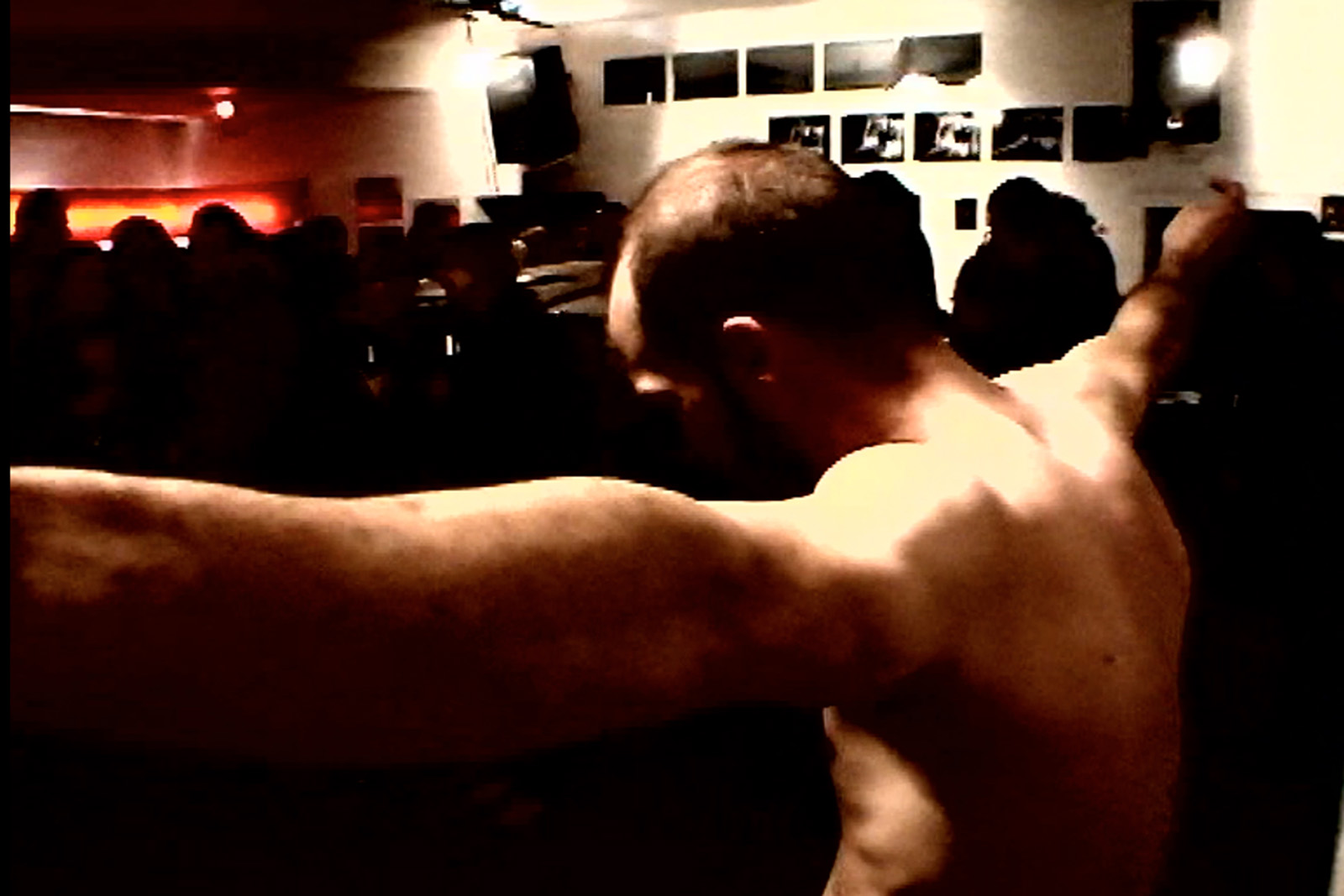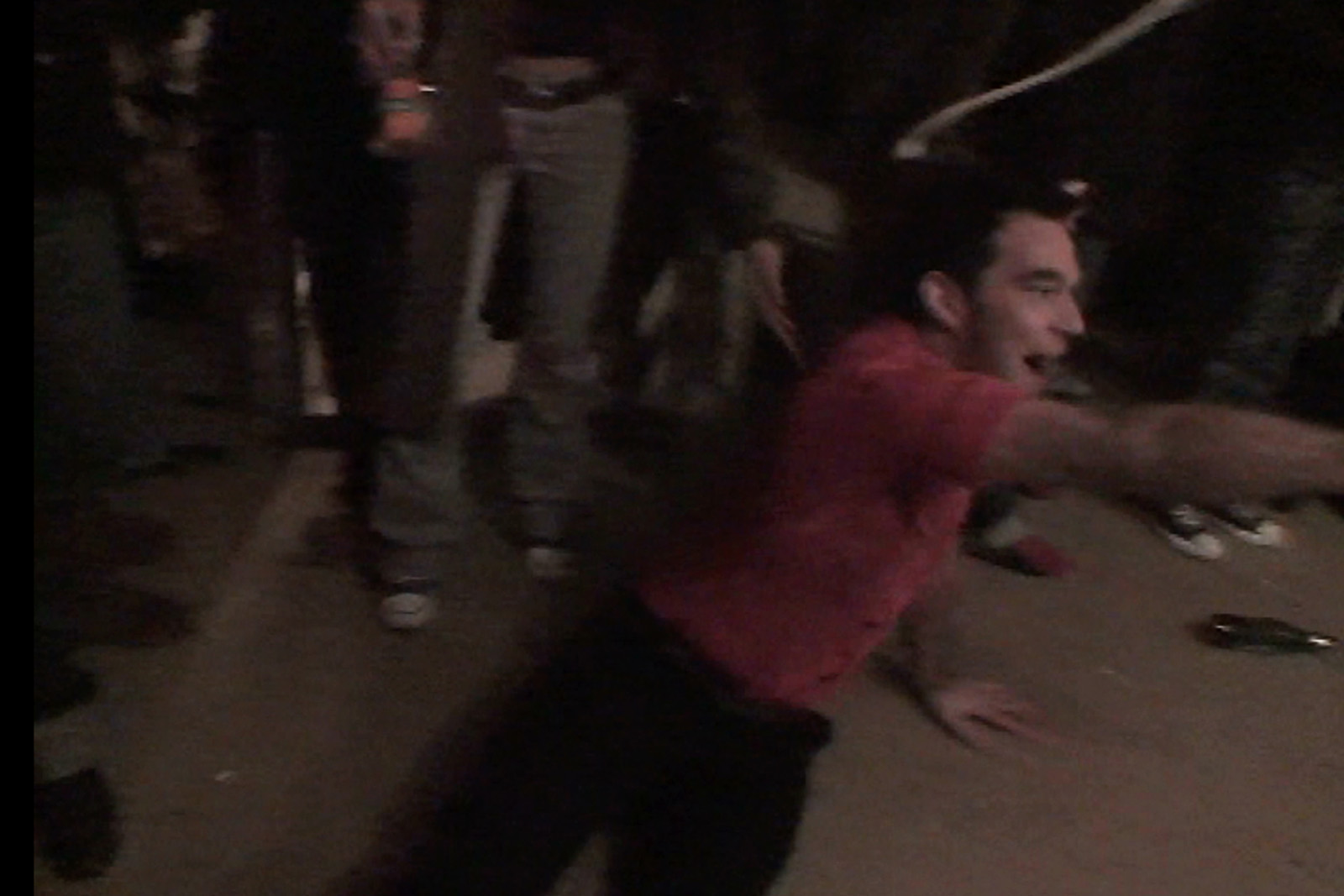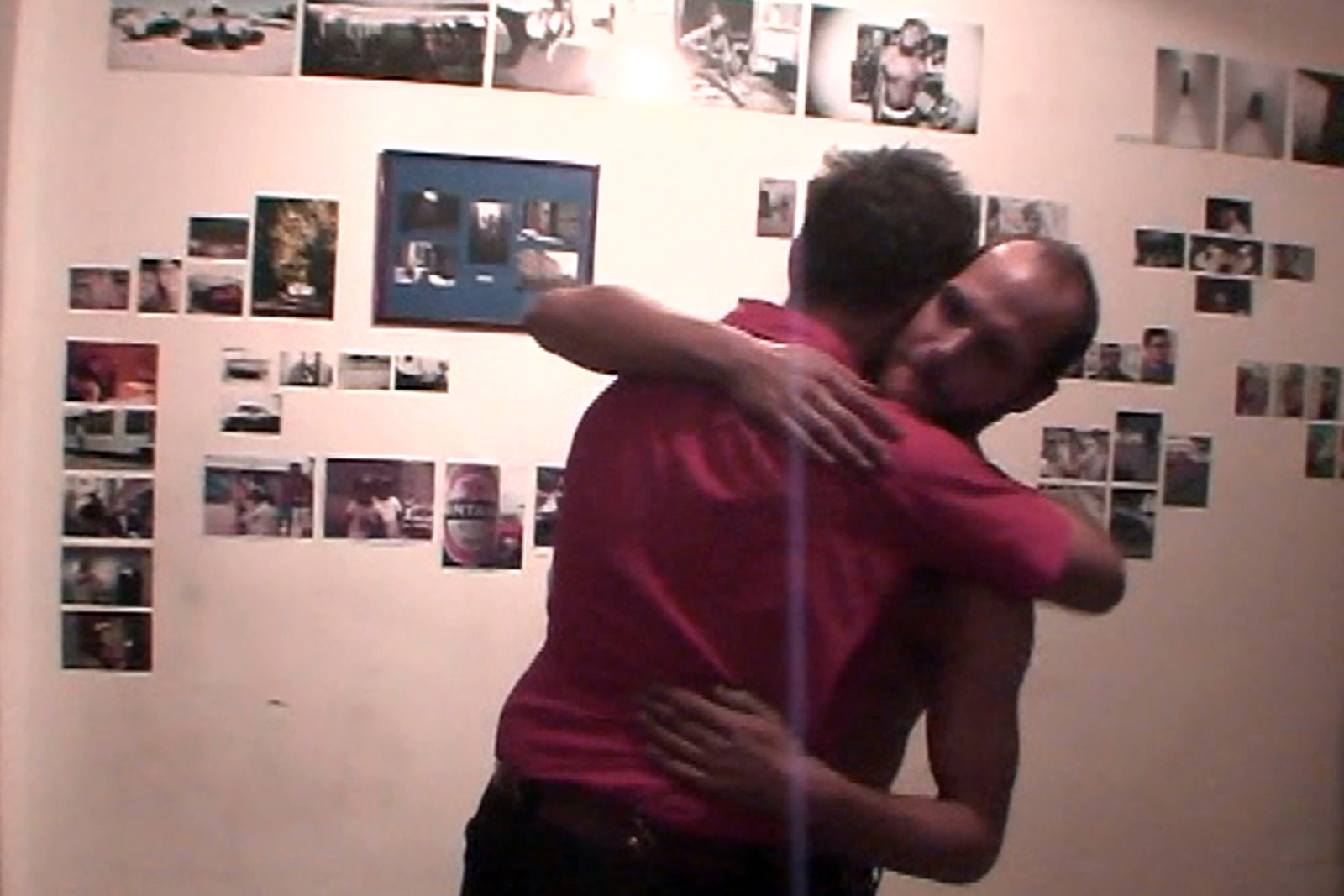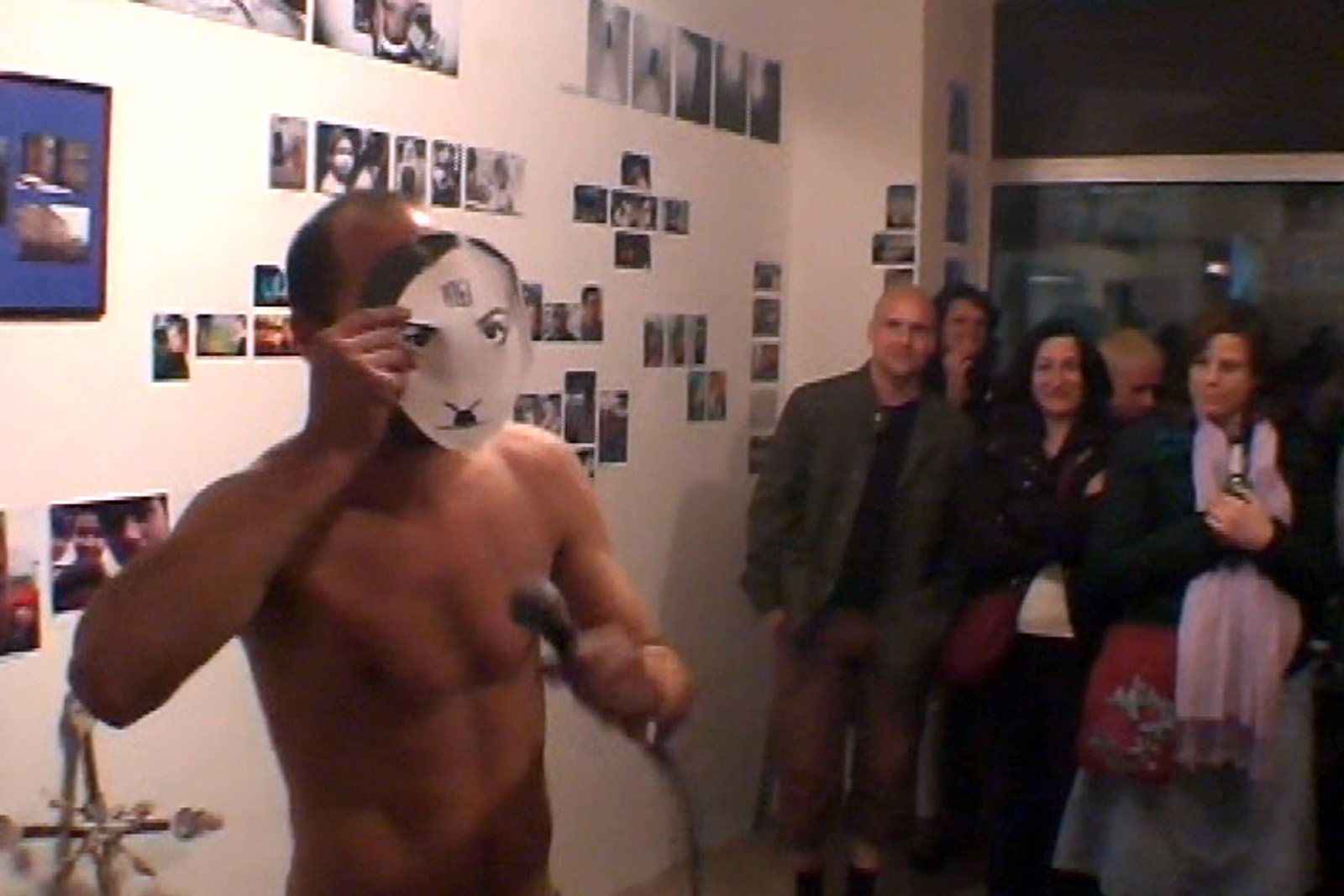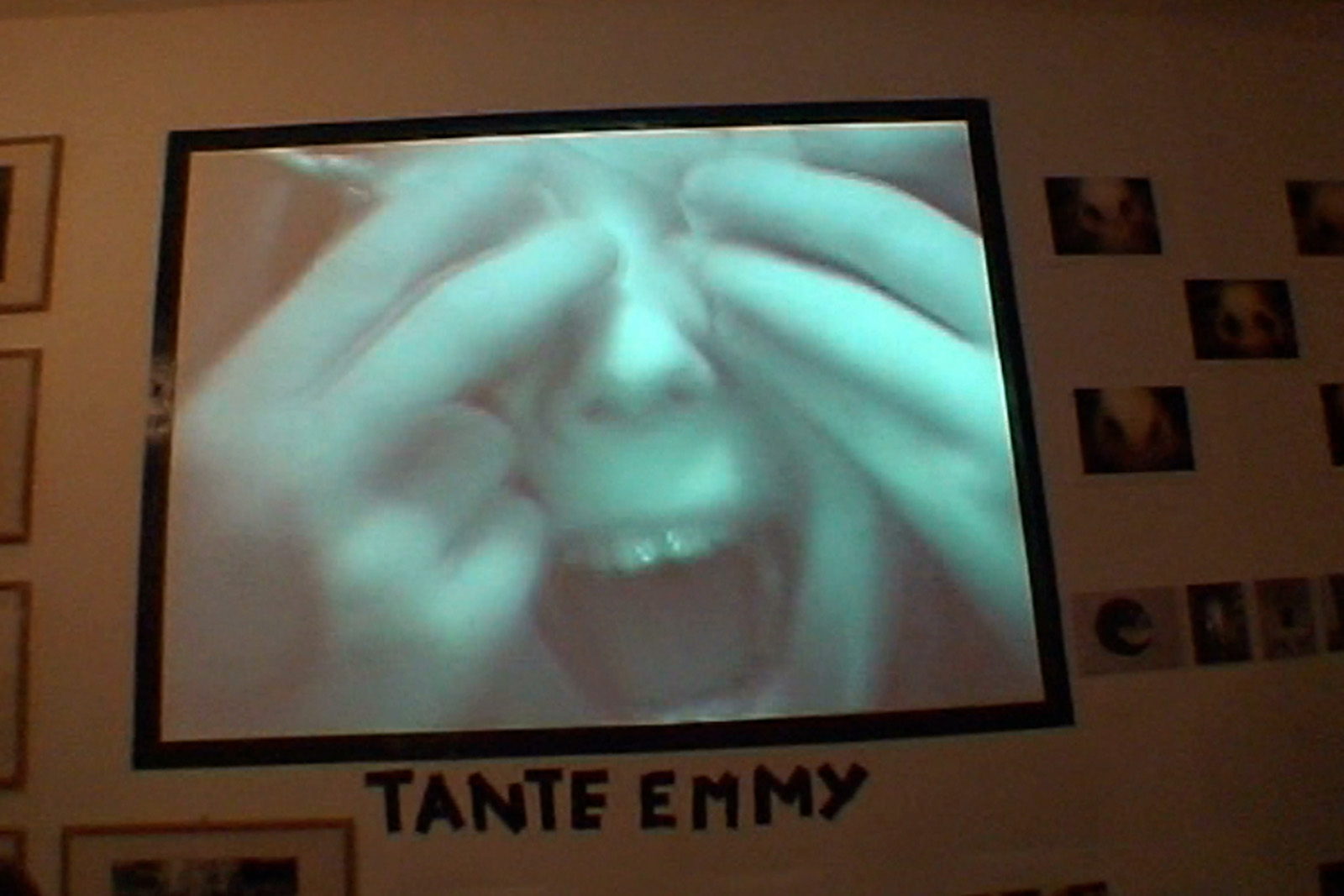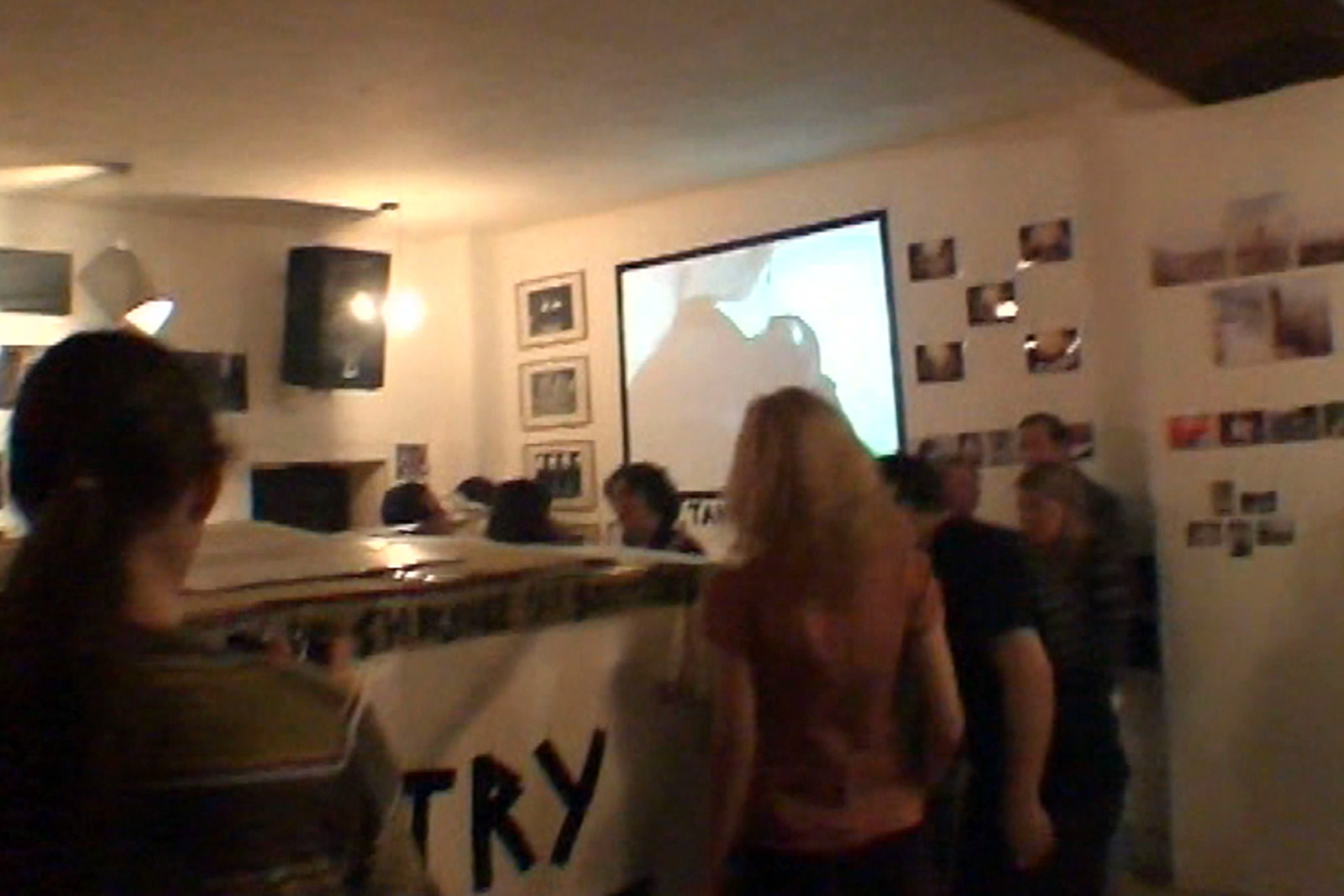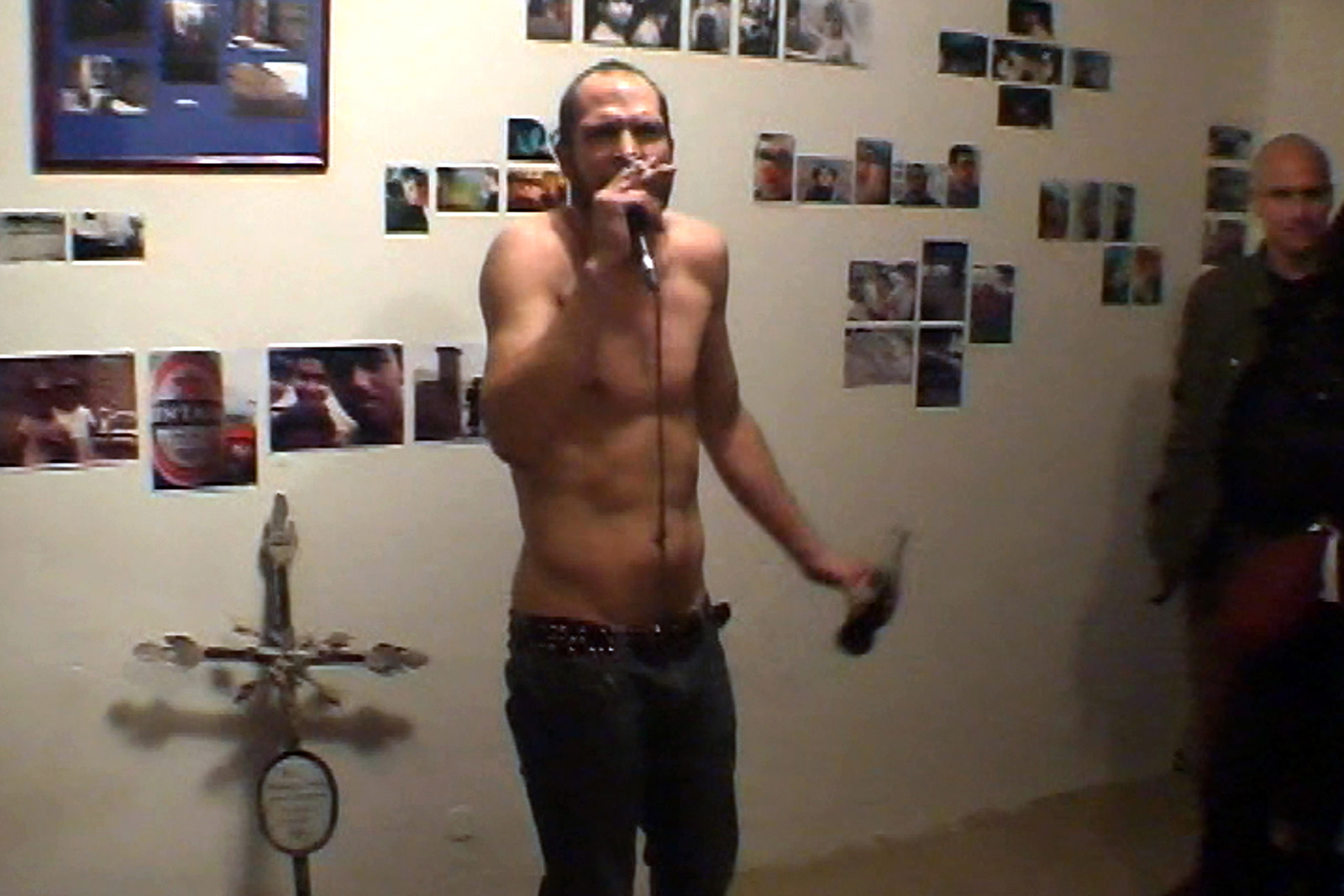 Inhalt
Der Regisseur und Performer Daniel Schüßler alias DAN DINNER setzt sich im Rahmen der Ausstellung "Wir sind Kunst" des Kunstvereins damenundherren e.V. mit der Thematik "Wer ist Kunst?" auseinander.
THE SHRINE OF SCHMERZ ist eine begehbare Installation aus Fotos, Videosequenzen und Interaktion, die den/die Betrachter*in selbst zur Kunst werden lässt und sich zudem mit dem Schmerz und seiner Verwertbarkeit für die Kunst beschäftigt. In einer Performance rund um die Installation stellt sich Daniel Schüßler als Performer zur Verfügung, um durch eine aufreizend provozierende Performance das Publikum zu aktivieren und selbst zum Darsteller, zur Darstellerin dieser Ausstellung zu machen.
Dadurch stellt sich die Frage: Wer ist Konsument, wer Produzent und wer ist dann der Puppenspieler? Weitere Themen dieser interaktiven, integrativen und multimedialen Performance sind die Fragen, wie auch wir endlich unseren Teil vom Kuchen der "Weltspekulationsblase Kunst" abbekommen, der Weg des Künstlers durch das Tal der Lächerlichkeiten und wie man das Publikum dazu bekommt, den Performer mit alten Zwiebeln, altem Brot und der "Reitgerte der Vergeltung" zu malträtieren.